CE You! welcomes back therapist, author and lecturer Rev. Dr. Karen Herrick as we study the spiritual side of Jungian psychology. Participants will be able to better comprehend differences between Freudian Psychology and Jungian Analytical Psychology, the relevance of Jungian Analytical approaches in understanding the life problems social workers address, Jung's views on religion and the spiritual experience. Earn 2 CE Contact Hours.
Embrace the Adoption Love Story with Megan Montgomery, LMSW; LICSW. Venture beyond biology, as we explore the evolving and fascinating intersection of ethics surrounding social and individual identity as well as policy framework, supporting families as they journey through this meaningful path to parenthood. Earn 2 CE Contact Hours.
Get ready to learn from the unique perspective of Simplicity Expert, Professional Organizer, and "Simple Spaces" founder, Katie Tracy, CPO, MHRM. This live-interactive webinar will explore the most common causes of disorganization faced by individuals and families, the various underlying mental and emotional connections to our "stuff" and how to address them, an overview of resources available to help clients simplify their lives as well as living and working space. Earn 2 CE Contact Hours.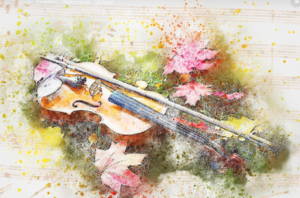 Please join us for three great presentations: From the Inside Out:A Closer Look at Domestic Violence and Effective Interventions; The Virtues of Family Caregiving: Examine the Dynamics and Ethics of Nonprofessional, Informal, and often Unpaid Health Care; and Art or Science? Evidence in Psychotherapy: Where We Stand. Earn up to 9 CE Contact Hours.
Academia meets Spirituality. Rev. Karen Herrick, PhD guides participants through the perspective of Transpersonal Psychology theory, examining the spiritual side of human behavior from dimensions of consciousness to Near Death Experiences as studied by Jung, Maslow and more. Earn 2 CE Contact Hours.
Explore the ethics and challenges of upholding Social Work values within the administrative realm. From the Boardroom to the Budget Sheet, Bonnie Lumagui, LCSW examines development and maintenance of partnerships, communication with supervisors and executives, and strategies for effective meeting structures to maximize staff engagement. Earn 2 CE Contact Hours.
Alexa Donnelly shares unique insights and perspectives in working with survivors of domestic violence as well the offenders. Participants will review warning signs, learn where to find resources, and examine the ethical considerations and nuances that often surround the complex dynamics where family, social, cultural, and legal systems meet. Earn 2 CE Contact Hours (Category 1 Ethics).
Examine the multilayered aspects of bullying with Clinical Social Worker Sarah Gugluizza, LCSW. This presentation will assist practitioners with the review of Bullying and its defining characteristics, the various manifestations of bullying, along with a deeper look into the social and emotional aspects of how and why bullying occurs to aid in assessment and intervention strategies, and an understanding of its broader impact. Earn 2 CE Contact Hours.
Join therapist, author and advocate Sloane Miller as she examines how to live well while managing severe and life-threatening food allergies at the same time. Recognizing food as a common centerpiece of cultural and social norms, Ms. Miller will help practitioners to better understand the current food allergy landscape in the United States, increase awareness about the food allergic client's experience and learn actionable tools to use immediately with food allergic clients in need of support. Earn 2 CE Contact Hours.
CE You! welcomes you to an evening with working therapist and breakthrough author in the understanding of Anorexia Nervosa, Steven Levenkron, LMHC. The author of four books, this live webinar is sure to bring new insights for practitioners around the areas commonly misunderstood about eating disorders and more. Earn 2 CE Contact Hours.
Therapist, Author and Lecturer Rev. Dr. Karen Herrick, PhD, LCSW, CADC brings a unique perspective to examining implications of the vagus nerve, repressed traumatic memories, the resulting immobilizing fear, as well as the exploration of spirituality in regard to holistic client needs assessment and as a mechanism for promoting healing. Earn 2 CE Contact Hours.
CE You LLC is recognized by the New York State Education Department's State Board for Social Work as an approved provider of continuing education for licensed social workers.
More About Our Accreditation...
CE You! is an approved sponsor of continuing education credits (Category 1 CEUs) for licensed social workers in Maryland and New York State. Our credits are also accepted by the Maryland Psychology Board, Maryland Board of Professional Counselors, Maryland Board for the Certification of Residential Child Care Program Professionals (CRCCPA), the Washington DC Board of Social Work, Washington DC Board of Psychology, Washington DC Board of Nursing, Washington DC Board of Professional Counseling, the West Virginia Board of Social Work Examiners, the Virginia Board of Social Work and other state Social Work boards including Nevada (select courses) South Dakota, Nebraska, and more… CLICK HERE FOR FULL ACCREDITATION LISTING
Our classes are ACCME certified for physician CME when indicated.
social worker continuing education New york, Continued education for NY, New York social workers. Social worker continuing education New York . social work category 1 CEUs Category I CEUs Trauma training ceus for professional counselors, Ceus for marriage and family therapists, CEUs for social workers Social Work CEUs, Continuing Education Units, ethics courses, ceu courses, Social work ethics, Social Worker CEUs New York,   training, New York State approved social work contact hours    requirement, New York State approved social work contact hours, ceus, New York state approved social work contact hours, seminars and classes,  Live face to face CE U classes, Live webinars Social work ceus, contact hours many locations throughout NYC and State.  work continuing education Social Work CEUs NY, New York City. New York.  Category A CEU CEUs Continuing Education LGPC LCPC, LMSW, LCSW social work ethics  Brooklyn, Manhattan, Queens, Westchester, Rockland County, Westchester NY, New York City social work continuing education Social Work CEUs NY, New York City. New York.  Category A CEU CEUs Continuing Education LGPC LCPC, LMSW, LCSW social work ethics CEUs NY, New York City, Social work Ethic CEUs Staten Island, university of school of social work, nasw New York, NY, New York City. social worker ceus. Social work ethics training, ethics classes, psychology CEUs, psychology continuing education, psychology CEU courses New York, social work ceus. social work CEUs, CE Broker, CE classes, CE Seminars, training, CE courses New York NY, New York City, NY, NJ, continuing education for social work NYC, social work courses. how do I become a social work supervisor, Ceus for professional counselors, ceus for clinical counselors New York, NY, New York City ethics ceus clinical counselors. ceus for less, contact hours. Ethics ceus for counselors in NY, NJ.  classes conference seminar, Social work jobs, social work, Nasw NY, Nasw NJ professional staffing, social work staffing, social work. Live, Face to Face classes, Cultural competence, competency for employees, NJ counselor renewal ceus ethics ceus, counseling ethics classes NY. ceu classes trainings in Staten Island, Brooklyn, Manhattan, Queens, Bronx, lcpc classes, mft ceus board of. ceus for,  inexpensive ceus, NYC Board of Social Work Ceu Requirements. Take 4 trainings get the 5th free. foster parent in service (in-service) training. CEs for…  ceu course. social work agencies QPR training Suicide prevention classes. social work   ceus. continuing education, continuing education. cultural competence for psychologist's psychology, CEUs. ceus psychologist, continuing education psychology, CEUs for social workers in NY, New York City, Supervision Certification training for social workers, LCSW-C and Professional Counselors LCPC, New York, several upcoming ethics and cultural competence classes psychology continuing education. professional counselor ceus, ceus for lcpc, lgpc, continuing education for professional counselors New York, ceus for Nevada, ceus for Oregon. Nebraska social work ceus, North Carolina social work ceus, South Dakota social work ceus, Vermont social work ceus, Iowa social work ceus, Massachusetts social work ceus, Maine social work ceus, Colorado social work ceus, Arkansas¸ social work ceus, Rhode Island social work ceus.