CE You welcomes early childhood expert Erica Komisar, LCSW. As seen in the Wall Street Journal, Good Morning America, Fox & Friends and more, Erica guides us into the neurological impact of parents and primary caregivers in the first three years of life. Participants will gain enhanced comprehension surrounding the facts about early childhood resiliency, the ingredients of successful parenting, and how to be a helpful resource for clients in establishing healthy priorities while navigating the ever elusive work/life balance. Earn 2 CE Contact Hours.
Examine the multilayered aspects of bullying with Clinical Social Worker Sarah Gugluizza, LCSW. This presentation will assist practitioners with the review of Bullying and its defining characteristics, the various manifestations of bullying, along with a deeper look into the social and emotional aspects of how and why bullying occurs to aid in assessment and intervention strategies, and an understanding of its broader impact. Earn 2 CE Contact Hours.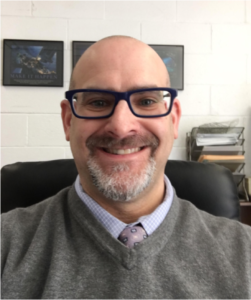 Journey through a day in the life of today's teens with Dr. Steven Levey. Participants will explore the ethical considerations when promoting self-determination with teenage clients, the environmental factors experienced in school versus home, and navigating conflicts that may arise when all the various systems meet each other; as well as building tools and insights to help teens succeed. Earn 2 CE Contact Hours.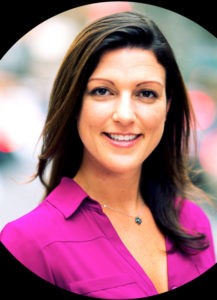 Join Clinical Social Worker and Certified Health Coach Kori Grillo as we explore the impact of gender in the the professional environment as well as the contemporary social context. Gain insight about shedding gender based anxiety and fear surrounding personal success, understanding each individual's definition of personal success, and the modern complexities of negotiating multigenerational environments and systems where encounters with varying expectations surrounding gender roles are often brought to light. Earn 2 CE Contact Hours.
CE You! welcomes back therapist, author and lecturer Rev. Dr. Karen Herrick as we study the spiritual side of Jungian psychology. Participants will be able to better comprehend differences between Freudian Psychology and Jungian Analytical Psychology, the relevance of Jungian Analytical approaches in understanding the life problems social workers address, Jung's views on religion and the spiritual experience. Earn 2 CE Contact Hours.
Embrace the Adoption Love Story with Megan Montgomery, LMSW; LICSW. Venture beyond biology, as we explore the evolving and fascinating intersection of ethics surrounding social and individual identity as well as policy framework, supporting families as they journey through this meaningful path to parenthood. Earn 2 CE Contact Hours.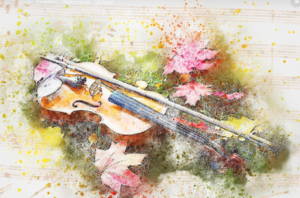 Please join us for three great presentations: From the Inside Out:A Closer Look at Domestic Violence and Effective Interventions; The Virtues of Family Caregiving: Examine the Dynamics and Ethics of Nonprofessional, Informal, and often Unpaid Health Care; and Art or Science? Evidence in Psychotherapy: Where We Stand. Earn up to 9 CE Contact Hours.
Academia meets Spirituality. Rev. Karen Herrick, PhD guides participants through the perspective of Transpersonal Psychology theory, examining the spiritual side of human behavior from dimensions of consciousness to Near Death Experiences as studied by Jung, Maslow and more. Earn 2 CE Contact Hours.
CE You LLC is recognized by the New York State Education Department's State Board for Social Work as an approved provider of continuing education for licensed social workers.
More About Our Accreditation...
CE You! is an approved sponsor of continuing education credits (Category 1 CEUs) for licensed social workers in Maryland and New York State. Our credits are also accepted by the Maryland Psychology Board, Maryland Board of Professional Counselors, Maryland Board for the Certification of Residential Child Care Program Professionals (CRCCPA), the Washington DC Board of Social Work, Washington DC Board of Psychology, Washington DC Board of Nursing, Washington DC Board of Professional Counseling, the West Virginia Board of Social Work Examiners, the Virginia Board of Social Work and other state Social Work boards including Nevada (select courses) South Dakota, Nebraska, and more… CLICK HERE FOR FULL ACCREDITATION LISTING
Our classes are ACCME certified for physician CME when indicated.
social worker continuing education New york, Continued education for NY, New York social workers. Social worker continuing education New York . social work category 1 CEUs Category I CEUs Trauma training ceus for professional counselors, Ceus for marriage and family therapists, CEUs for social workers Social Work CEUs, Continuing Education Units, ethics courses, ceu courses, Social work ethics, Social Worker CEUs New York,   training, New York State approved social work contact hours    requirement, New York State approved social work contact hours, ceus, New York state approved social work contact hours, seminars and classes,  Live face to face CE U classes, Live webinars Social work ceus, contact hours many locations throughout NYC and State.  work continuing education Social Work CEUs NY, New York City. New York.  Category A CEU CEUs Continuing Education LGPC LCPC, LMSW, LCSW social work ethics  Brooklyn, Manhattan, Queens, Westchester, Rockland County, Westchester NY, New York City social work continuing education Social Work CEUs NY, New York City. New York.  Category A CEU CEUs Continuing Education LGPC LCPC, LMSW, LCSW social work ethics CEUs NY, New York City, Social work Ethic CEUs Staten Island, university of school of social work, nasw New York, NY, New York City. social worker ceus. Social work ethics training, ethics classes, psychology CEUs, psychology continuing education, psychology CEU courses New York, social work ceus. social work CEUs, CE Broker, CE classes, CE Seminars, training, CE courses New York NY, New York City, NY, NJ, continuing education for social work NYC, social work courses. how do I become a social work supervisor, Ceus for professional counselors, ceus for clinical counselors New York, NY, New York City ethics ceus clinical counselors. ceus for less, contact hours. Ethics ceus for counselors in NY, NJ.  classes conference seminar, Social work jobs, social work, Nasw NY, Nasw NJ professional staffing, social work staffing, social work. Live, Face to Face classes, Cultural competence, competency for employees, NJ counselor renewal ceus ethics ceus, counseling ethics classes NY. ceu classes trainings in Staten Island, Brooklyn, Manhattan, Queens, Bronx, lcpc classes, mft ceus board of. ceus for,  inexpensive ceus, NYC Board of Social Work Ceu Requirements. Take 4 trainings get the 5th free. foster parent in service (in-service) training. CEs for…  ceu course. social work agencies QPR training Suicide prevention classes. social work   ceus. continuing education, continuing education. cultural competence for psychologist's psychology, CEUs. ceus psychologist, continuing education psychology, CEUs for social workers in NY, New York City, Supervision Certification training for social workers, LCSW-C and Professional Counselors LCPC, New York, several upcoming ethics and cultural competence classes psychology continuing education. professional counselor ceus, ceus for lcpc, lgpc, continuing education for professional counselors New York, ceus for Nevada, ceus for Oregon. Nebraska social work ceus, North Carolina social work ceus, South Dakota social work ceus, Vermont social work ceus, Iowa social work ceus, Massachusetts social work ceus, Maine social work ceus, Colorado social work ceus, Arkansas¸ social work ceus, Rhode Island social work ceus.