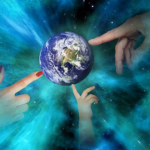 Kelli Knabe, LCSW introduces participants to the increasingly utilized Emotional Freedom Technique (EFT). Attendees will enjoy an overview of neurological processes that impact emotional distress and dysregulation for clients, how EFT Tapping can help regulate emotional distress, and the application of "Basic Recipe" EFT Tapping core techniques. Earn 2 CE Contact Hours.
Explore the neurophysiological side of mental health with Rev. Dr. Karen Herrick, PhD., LCSW, LMSW, CADC. Participants will gain an overview of repressed trauma in the body and how these repressed memories trigger fearful behaviors in clients, the neurophysiological processes of the body and the reactions clients have to other people and their environment, theories of James, Jung, Maslow and Grof, and the differences between Spiritual Experiences and psychotic hallucinations. Earn 2 CE Contact Hours.
Join Ronnie Sonnenberg, MSW, LCSW along the fascinating journey of gender differences. Participants will examine the role of expectations vs acceptance in couples work, communication tools to promote understanding between couples, and the ethical considerations including the important recognition of countertransference, as well as gender based cultural and social mindfulness for practitioners within the therapeutic setting. Earn 2 CE Contact Hours.
CE You! welcomes back therapist, author and lecturer Rev. Dr. Karen Herrick as we study the spiritual side of Jungian psychology. Participants will be able to better comprehend differences between Freudian Psychology and Jungian Analytical Psychology, the relevance of Jungian Analytical approaches in understanding the life problems social workers address, Jung's views on religion and the spiritual experience. Earn 2 CE Contact Hours.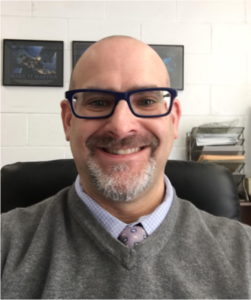 Journey through a day in the life of today's teens with Dr. Steven Levey. Participants will explore the ethical considerations when promoting self-determination with teenage clients, the environmental factors experienced in school versus home, and navigating conflicts that may arise when all the various systems meet each other; as well as building tools and insights to help teens succeed. Earn 2 CE Contact Hours.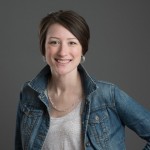 Welcome to another evening with Simple Spaces founder, professional organizer Katie Tracy as we dig deeper into how we are impacted by the space that surrounds us! Participants will review research on the current impact of clutter on American families, examine differences between clutter and hoarding, (as well as warning signs) and discuss common causes of clutter and disorganization. Earn 2 CE Contact Hours.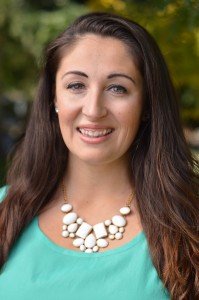 Join Andrea Brognano, LMHC on a journey through addiction and recovery. Attendees will gain enhanced insight surrounding the intersections of Mental Health and Substance Use, effectiveness of Cognitive Behavioral Therapy as a treatment modality, and a closer look at the role of clients' family in the recovery process. Earn 2 CE Contact Hours.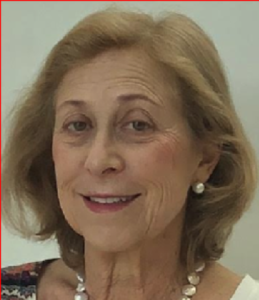 Deborah Levinson, LCSW takes participants on a journey through the adjustment process following the loss of a spouse or life partner. Attendees will gain deeper comprehension surrounding the loss of an anchor, the impact on relationship quality, stages of adjustment, and the growth process, as well as variables for practitioners to consider including gender and age at the time of loss, and application of treatment models. Earn 2 CE Contact Hours.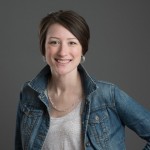 Feeling sentimental? Join Simple Spaces founder, and Certified Professional Organizer Katie Tracy as we discuss some of the emotions behind many common ways contemporary American families are impacted by clutter. Participants will gain insight surrounding emotional attachment to "stuff", decision making processes, as well as strategies for addressing the different and varied manifestations of emotional attachment that make "letting go" so difficult. Earn 2 CE Contact Hours.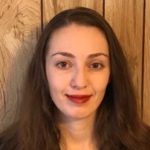 Unlock the psychological factors that perpetuate conflicts on the micro, mezzo, and macro levels with Diana File, MA. Enjoy a comprehensive overview of the often unrecognized psycho-social elements of conflict, how problematic belief systems interact to perpetuate conflict at the individual, group, and global level, and effective strategies to help clients apply these insights. Earn 2 CE Contact Hours.
Alexa Donnelly shares unique insights and perspectives in working with survivors of domestic violence as well the offenders. Participants will review warning signs, learn where to find resources, and examine the ethical considerations and nuances that often surround the complex dynamics where family, social, cultural, and legal systems meet. Earn 2 CE Contact Hours.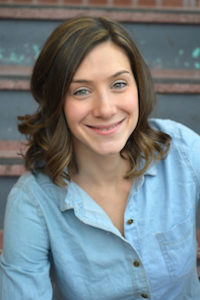 Examine the multilayered aspects of bullying with Clinical Social Worker Sarah Gugluizza, LCSW. This presentation will assist practitioners with the review of Bullying and its defining characteristics, the various manifestations of bullying, along with a deeper look into the social and emotional aspects of how and why bullying occurs to aid in assessment and intervention strategies, and an understanding of its broader impact. Earn 2 CE Contact Hours.
Explore the ethics and challenges of upholding Social Work values within the administrative realm. From the Boardroom to the Budget Sheet, Bonnie Lumagui, LCSW examines development and maintenance of partnerships, communication with supervisors and executives, and strategies for effective meeting structures to maximize staff engagement. Earn 2 CE Contact Hours.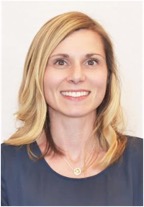 Embrace the Adoption Love Story with Megan Montgomery, LMSW; LICSW. Venture beyond biology, as we explore the evolving and fascinating intersection of ethics surrounding social and individual identity as well as policy framework, supporting families as they journey through this meaningful path to parenthood. Earn 2 CE Contact Hours.
Academia meets Spirituality. Rev. Karen Herrick, PhD guides participants through the perspective of Transpersonal Psychology theory, examining the spiritual side of human behavior from dimensions of consciousness to Near Death Experiences as studied by Jung, Maslow and more. Earn 2 CE Contact Hours.