CE You! welcomes New Yorkers!

We are pleased to announce that CE You! is now approved to offer continuing education to social workers licensed in the State of New York!
CE You! offers live-interactive webinars and in-person seminars, bringing you informative and enjoyable presentations to meet your continuing education needs.
Join us for a program now (see below) or sign up (on the right side a bit lower down) to receive a weekly email of upcoming events and opportunities.
Upcoming Events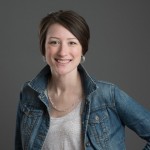 Feeling sentimental? Join Simple Spaces founder, and Certified Professional Organizer Katie Tracy as we discuss some of the emotions behind many common ways contemporary American families are impacted by clutter. Participants will gain insight surrounding emotional attachment to "stuff", decision making processes, as well as strategies for addressing the different and varied manifestations of emotional attachment that make "letting go" so difficult. Earn 2 CE Contact Hours.
Explore the ethics and challenges of upholding Social Work values within the administrative realm. From the Boardroom to the Budget Sheet, Bonnie Lumagui, LCSW examines development and maintenance of partnerships, communication with supervisors and executives, and strategies for effective meeting structures to maximize staff engagement. Earn 2 CE Contact Hours.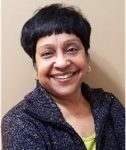 Rani Gupta, CPA brings her unique perspectives to understanding financial dependence as a hindrance to individuals leaving unhealthy relationships and/or living situations, recommendations and ways to increase financial literacy for clients bringing a greater sense of independence. Earn 2 CE Contact Hours.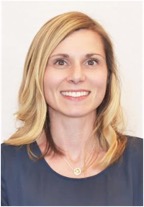 Embrace the Adoption Love Story with Megan Montgomery, LMSW; LICSW. Venture beyond biology, as we explore the evolving and fascinating intersection of ethics surrounding social and individual identity as well as policy framework, supporting families as they journey through this meaningful path to parenthood. Earn 2 CE Contact Hours.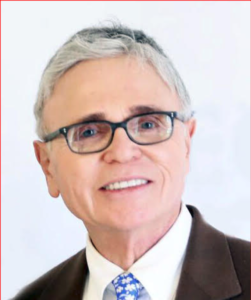 As our society reflects on and re-examines the admissions process, we invite you to join Dr. Steven Antonoff for a meaningful conversation about higher education, and the resulting system applicants must navigate. Participants will enjoy Dr. Antonoff's perspectives surrounding the national and international college admission scene with emphasis on recruitment, selectivity, and resulting social impact; resources (financial and other) available to assist students and families pursuing higher education, particularly in under-served populations. Earn 2 CE Contact Hours.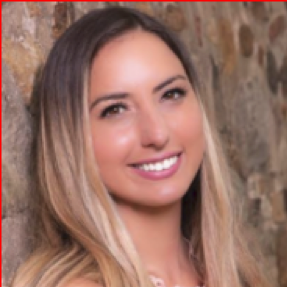 Study the Ethical imperatives that inform and guide the delicate balance of managerial and clinical obligations within organizational policy and decision making. Nicole DelPrete, LMSW delves into the why and how of working relationships, and the values that create a compassionate culture and supportive climate, promoting an inclusive mission-centered approach. Earn 2 CE Contact Hours.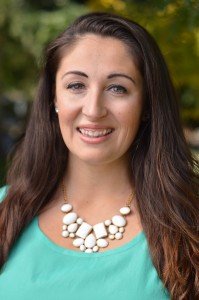 Join Andrea Brognano, LMHC on a journey through addiction and recovery. Attendees will gain enhanced insight surrounding the intersections of Mental Health and Substance Use, effectiveness of Cognitive Behavioral Therapy as a treatment modality, and a closer look at the role of clients' family in the recovery process. Earn 2 CE Contact Hours.
Please fill out the form on the right (about halfway up the page) to get updates on trainings in the NY/NJ area!
Founded in 2010, CE You! has grown to become one of the top providers of Social Work and Mental Health Continuing Education in the Maryland and DC area. 

Our goal is to provide high quality trainings in a friendly atmosphere at a reasonable cost. At CE You! We believe that Continuing Ed. classes should be enjoyable and leave you feeling refreshed, more knowledgeable and ready to tackle your toughest cases.
During the coming year we are looking to expand our training in the New York area.
We are also continuing the process of becoming certified to offer continuing education for mental health counselors in NY and for social workers in New Jersey as well. So, stay posted!
Who are we accredited by?
CE You LLC is a New York State approved provider of continuing education for licensed social workers.
CE You! is also approved by the Maryland Board of Social Work Examiners for continuing education credits (Category 1 CEUs)
Our credits are also accepted by the Maryland Psychology Board, Maryland Board of Professional Counselors, Maryland Board for the Certification of Residential Child Care Program Professionals (CRCCPA), the Washington DC Board of Social Work, Washington DC Board of Psychology, Washington DC Board of Nursing, Washington DC Board of Professional Counseling, the West Virginia Board of Social Work Examiners, the Virginia Board of Social Work and other state boards.
Our classes are ACCME certified for physician CME when indicated.
Social worker continuing education New York . social work category 1 CEUs Category I CEUs Trauma training ceus for professional counselors, Ceus for marriage and family therapists, CEUs for social workers Social Work CEUs, Continuing Education Units, ethics courses, ceu courses, Social work ethics, Social Worker CEUs New York,   training, NEW YORK STATE APPROVED SOCIAL WORK CONTACT HOURS    requirement, NEW YORK STATE APPROVED SOCIAL WORK CONTACT HOURS   ceus, New York state approved social work contact hours   classes,  Live face to face CE U classes, Social work CEUs, contact hours Brooklyn, Manhattan, Queens, Westchester, Rockland County, Westchester NY, New York City social work continuing education Social Work CEUs NY, New York City. New York.  Category A CEU CEUs Continuing Education LGPC LCPC, LMSW, LCSW social work ethics CEUs NY, New York City, Social work Ethic CEUs Staten Island, university of school of social work, nasw New York, NY, New York City. social worker ceus. Social work ethics training, ethics classes, psychology CEUs, psychology continuing education, psychology CEU courses New York, social work ceus. Temporary social work jobs. Nursing CEUs, CE Broker nursing, CE classes for nurses, New York NY, New York City, NY, NJ, continuing education for social work NYC, social work courses. how do I become a social work supervisor, Ceus for professional counselors, ceus for clinical counselors New York, NY, New York City ethics ceus clinical counselors. nursing ceus for less, nursing contact hours. Ethics ceus for counselors in NY, NJ.  classes conference seminar, Social work jobs, social work employment Temp jobs, Nasw NY, Nasw NJ professional staffing, social work staffing, social work temping. Live, Face to Face classes, Cultural competence, competency for employees, NJ counselor renewal ceus ethics ceus, counseling ethics classes NY. ceu classes trainings for nurses Staten Island, Brooklyn, Manhattan, Queens, Bronx, lcpc classes, mft ceus board of nursing HPLA. ceus for nurse rn, registered nurse lpn, inexpensive ceus, NYC Board of Social Work Ceu Requirements. foster parent in service (in-service) training. CEs for nurse nurses. social work temp jobs. Nursing ceu course. social work staffing agencies QPR training Suicide prevention classes. social work   ceus. continuing education, continuing education. cultural competence for psychologist's psychology, CEUs. ceus psychologist, continuing education psychology, CEUs for social workers in NY, New York City, Supervision Certification training for social workers, LCSW-C and Professional Counselors LCPC, New York, several upcoming ethics and cultural competence classes psychology continuing education. professional counselor ceus, ceus for lcpc, lgpc, continuing education for professional counselors New York, ceus for Nevada, ceus for Oregon. Nebraska social work ceus,  North Carolina social work ceus , South Dakota social work ceus, Vermont social work ceus, Iowa social work ceus, Massachusetts social work ceus, Maine social work ceus,  Colorado social work ceus,  Arkansas¸ social work ceus,  Rhode Island social work ceus.