CE You! welcomes New Yorkers!

We are pleased to announce that CE You! is now approved to offer continuing education to social workers licensed in the State of New York!
CE You! offers live-interactive webinars and in-person seminars, bringing you informative and enjoyable presentations to meet your continuing education needs.
Join us for a program now (see below) or sign up (on the right side a bit lower down) to receive a weekly email of upcoming events and opportunities.
Upcoming Events
Academia meets Spirituality. Rev. Karen Herrick, PhD guides participants through the perspective of Transpersonal Psychology theory, examining the spiritual side of human behavior from dimensions of consciousness to Near Death Experiences as studied by Jung, Maslow and more. Earn 2 CE Contact Hours.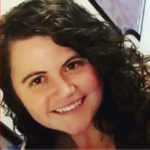 Re-write history with Alexis Cate, LCSW! Participants will gain insight surrounding the basic premises of Narrative Therapy in separating patient's from their problem focused narratives, some fundamental tenets of a narrative approach and interventions to utilize in practice, as well as ways to incorporate narrative a perspective into treatment planning goals and objectives. Earn 2 CE Contact Hours.
Explore age and gender in the face of new social and technological workplace environments with Leslie Morrison Faerstein, Ed.D., LCSW and Paula Barrios Sanchez, M.A. Gain a deeper understanding of employment barriers and resources to help clients navigate the changing landscape of work. Earn 2 CE Contact Hours.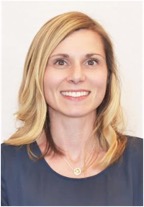 Megan Montgomery, LMSW, LICSW guides us through a Trauma Informed perspective when working with clients in the world of adoption. Participants will gain insights on confronting grief and loss in adoption, recognizing how each person impacted by adoption may experience unique grief and loss, and identifying why a trauma informed approach is necessary. Earn 2 CE Contact Hours.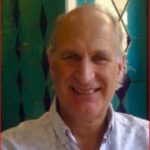 Join Milton Mankoff, Ph.D., LMSW for a closer examination of many commonly misperceived patterns of human sexuality which impact on client mental health and affect both clinical interventions and social policies. The utilization of social scientific literature on human sexuality as a resource for clinicians, mental health clients, and in policy formation, will be emphasized. Earn 2 CE Contact Hours.
CE You! welcomes you to an evening with working therapist and breakthrough author in the understanding of Anorexia Nervosa, Steven Levenkron, LMHC. The author of four books, this live webinar is sure to bring new insights for practitioners around the areas commonly misunderstood about eating disorders and more. Earn 2 CE Contact Hours.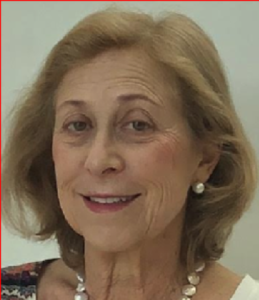 Deborah Levinson, LCSW takes participants on a journey through the adjustment process following the loss of a spouse or life partner. Attendees will gain deeper comprehension surrounding the loss of an anchor, the impact on relationship quality, stages of adjustment, and the growth process, as well as variables for practitioners to consider including gender and age at the time of loss, and application of treatment models. Earn 2 CE Contact Hours.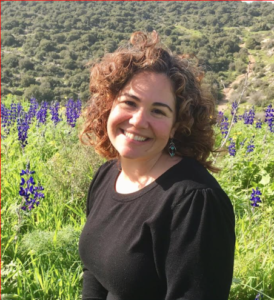 Join Becky Haendel, MA as she shares her insights around the concept of acculturation and its impact on mental health. Participants will gain a deeper understanding of the impact of acculturation on identity and navigating cross-cultural differences in the therapeutic relationship. Earn 2 CE Contact Hours.
Please fill out the form on the right (about halfway up the page) to get updates on trainings in the NY/NJ area!
Founded in 2010, CE You! has grown to become one of the top providers of Social Work and Mental Health Continuing Education in the Maryland and DC area. 

Our goal is to provide high quality trainings in a friendly atmosphere at a reasonable cost. At CE You! We believe that Continuing Ed. classes should be enjoyable and leave you feeling refreshed, more knowledgeable and ready to tackle your toughest cases.
During the coming year we are looking to expand our training in the New York area.
We are also continuing the process of becoming certified to offer continuing education for mental health counselors in NY and for social workers in New Jersey as well. So, stay posted!
Who are we accredited by?
CE You LLC is a New York State approved provider of continuing education for licensed social workers.
CE You! is also approved by the Maryland Board of Social Work Examiners for continuing education credits (Category 1 CEUs)
Our credits are also accepted by the Maryland Psychology Board, Maryland Board of Professional Counselors, Maryland Board for the Certification of Residential Child Care Program Professionals (CRCCPA), the Washington DC Board of Social Work, Washington DC Board of Psychology, Washington DC Board of Nursing, Washington DC Board of Professional Counseling, the West Virginia Board of Social Work Examiners, the Virginia Board of Social Work and other state boards.
Our classes are ACCME certified for physician CME when indicated.
Social worker continuing education New York . social work category 1 CEUs Category I CEUs Trauma training ceus for professional counselors, Ceus for marriage and family therapists, CEUs for social workers Social Work CEUs, Continuing Education Units, ethics courses, ceu courses, Social work ethics, Social Worker CEUs New York,   training, NEW YORK STATE APPROVED SOCIAL WORK CONTACT HOURS    requirement, NEW YORK STATE APPROVED SOCIAL WORK CONTACT HOURS   ceus, New York state approved social work contact hours   classes,  Live face to face CE U classes, Social work CEUs, contact hours Brooklyn, Manhattan, Queens, Westchester, Rockland County, Westchester NY, New York City social work continuing education Social Work CEUs NY, New York City. New York.  Category A CEU CEUs Continuing Education LGPC LCPC, LMSW, LCSW social work ethics CEUs NY, New York City, Social work Ethic CEUs Staten Island, university of school of social work, nasw New York, NY, New York City. social worker ceus. Social work ethics training, ethics classes, psychology CEUs, psychology continuing education, psychology CEU courses New York, social work ceus. Temporary social work jobs. Nursing CEUs, CE Broker nursing, CE classes for nurses, New York NY, New York City, NY, NJ, continuing education for social work NYC, social work courses. how do I become a social work supervisor, Ceus for professional counselors, ceus for clinical counselors New York, NY, New York City ethics ceus clinical counselors. nursing ceus for less, nursing contact hours. Ethics ceus for counselors in NY, NJ.  classes conference seminar, Social work jobs, social work employment Temp jobs, Nasw NY, Nasw NJ professional staffing, social work staffing, social work temping. Live, Face to Face classes, Cultural competence, competency for employees, NJ counselor renewal ceus ethics ceus, counseling ethics classes NY. ceu classes trainings for nurses Staten Island, Brooklyn, Manhattan, Queens, Bronx, lcpc classes, mft ceus board of nursing HPLA. ceus for nurse rn, registered nurse lpn, inexpensive ceus, NYC Board of Social Work Ceu Requirements. foster parent in service (in-service) training. CEs for nurse nurses. social work temp jobs. Nursing ceu course. social work staffing agencies QPR training Suicide prevention classes. social work   ceus. continuing education, continuing education. cultural competence for psychologist's psychology, CEUs. ceus psychologist, continuing education psychology, CEUs for social workers in NY, New York City, Supervision Certification training for social workers, LCSW-C and Professional Counselors LCPC, New York, several upcoming ethics and cultural competence classes psychology continuing education. professional counselor ceus, ceus for lcpc, lgpc, continuing education for professional counselors New York, ceus for Nevada, ceus for Oregon. Nebraska social work ceus,  North Carolina social work ceus , South Dakota social work ceus, Vermont social work ceus, Iowa social work ceus, Massachusetts social work ceus, Maine social work ceus,  Colorado social work ceus,  Arkansas¸ social work ceus,  Rhode Island social work ceus.